COLLECT
[kǝ'lekt] verb. 1. bring or come together; assemble, accumulate. 2. systematically seek and acquire, esp. as a hobby.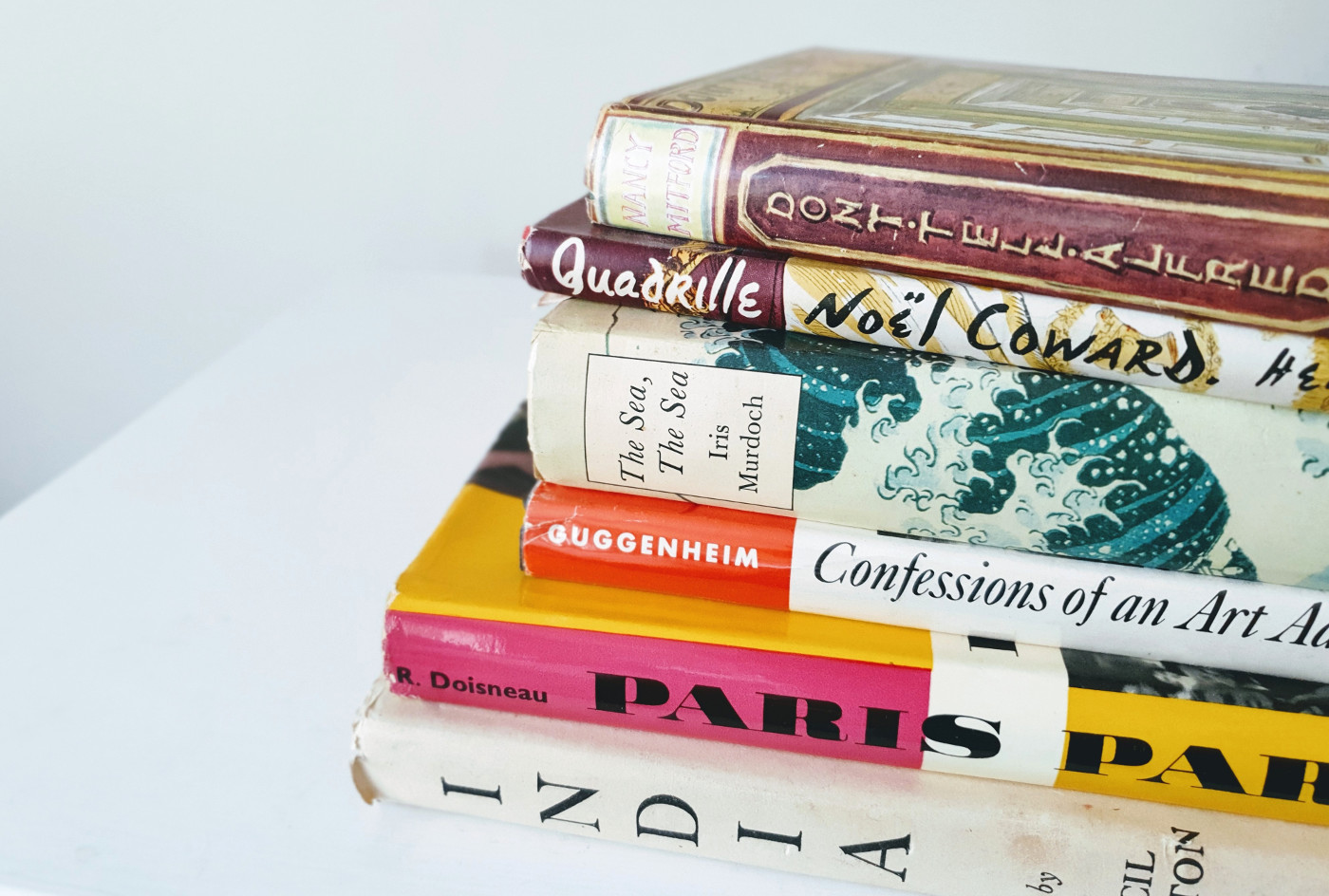 At Beaux Books we actively encourage our customers to think about the books they purchase as being part of a collection. Whether you have 10 books on a common theme assembled on a shelf or a complex, wall-to-wall library of books we will work closely with you to develop your collection, finding and suggesting new titles that might pique your interest.
---
We have put together a list of our TOP 10 TIPS FOR CREATING A BOOK COLLECTION

1. Look at the books you already own and find a common theme, author or subject which can be the starting point for your collection. Don't make your focus too definite, rather determine an area of collecting which can evolve over time as you discover new books and new interests.

2. Collect the books that interest you. Do not buy books based on what other people are collecting or as an investment.

3. The books you buy do not have to be expensive. The value lies in where the book fits into your collection and it's narrative.

4. Buy the best copy of a book that you can afford. It's money saved in the long run. A tatty copy will sit sadly on your shelves and you'll want to replace it as soon as you spot a better copy.

5. Your book collection doesn't have to be large. A small group of 10 books can be a great starting point which can be gradually added to over the years.

6. Find rare book dealers who you trust and like to work with, and then keep in touch. Book dealers love to talk about their books and are always happy to offer you books that fall within your collecting area. The list of members on the ABA (Antiquarian Booksellers' Association) and ILAB (International League of Antiquarian Booksellers) websites are a great starting point and you can search for dealers by specialism.

7. Attend the numerous book fairs that happen around the globe. Book fairs are the perfect place to see a vast number of books, from a large quantity of book dealers, all in one place. The PBFA (Provincial Booksellers' Fairs Association) runs many local fairs within the UK and ILAB hosts international fairs and events throughout the year.

8. Read around the subject of your collecting area. Biographies, bibliographies, blogs and booksellers' catalogues are a mine of information and can inspire your next purchase.

9. Appreciate the value of a book as a historical document. Marks, inscriptions, signatures and marginalia reveal a book's individual journey and the story of those who have handled it before you.

10. Be open to collecting material that is not always a book. Posters, letters, artwork, clothes and all manner of other objects can expand the story of your collection.
---
Why not begin by registering you interest in specific titles and subject areas below?